A Salute to Dads? Wine Not?
06/19/2020 at 16:44 pm
All dads (and dad figures) distill their knowledge for the next generation. Wine and spirits producers are often family businesses, which means that there are plenty of parents taking this whole distilling thing quite literally. They teach children to ride bikes, play catch, and grow grapes and make award-winning spirits. Here are some of our favorites.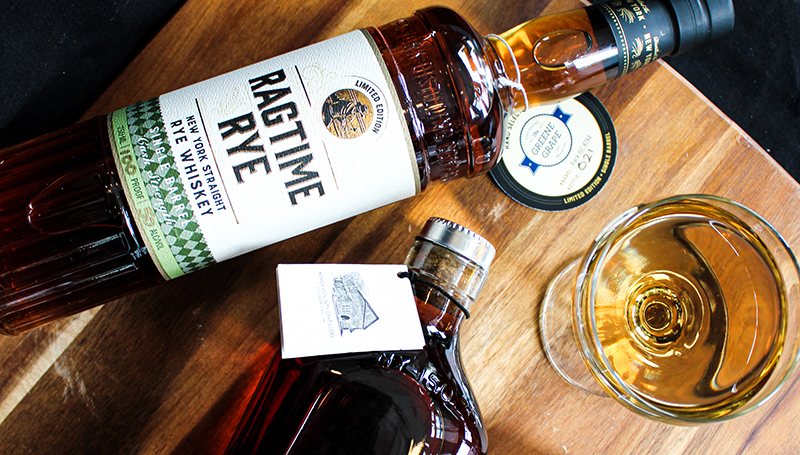 Fournier Longchamps
'La Croix Picot' Savennieres 2016
Savennières is situated just south of Angers, the historical capital of Anjou, in France's Loire Valley. With a passion for wine and reverence for the land, father-son team Philip & Julien Fournier continue a winemaking tradition that began in these vineyards more than 800 years ago. The area's soils are comprised of schist, volcanic rock and aeolian sand, which allow for the richness, minerality, and concentrated apple-pear notes of this stunning Chenin Blanc. Roast chicken, semi-firm cheeses, hearty salads—this organic white can do it all.

Fratelli Alessandria
Barolo 2015
Proprietor Gian Battista together with his wife Flavia, his brother Alessandro and his son Vittore proudly carry on their ancestors' tradition and passion for wine making. It's a true family affair for this award-winning winery, based in a charming 18th century house just outside of Verduno. Produced according to the ancient custom of assembling grapes from different vineyards: Gramolere in the commune of Monforte d'Alba, Pisapola, Riva Rocca Campasso, Rocche dell'Olmo and Boscatto in the commune of Verduno, the Barolo is distinctively elegant and graceful, with characteristic freshness and power and notes of crushed rose, red berries, lavender and tilled earth.

Macari Vineyards
Chardonnay 2016
The history of Macari Wines dates back to the 1930s, when Joseph T. Macari Sr., made wine with his father and grandfather in their basement in Corona, Queens, New York. By the 1960s, he'd purchased a 500-acre farm on Long Island Sound. Today, the Macari family's dedication to the vine has helped it become one of the finest wineries on the East Coast. This steel-fermented Chardonnay, made from estate-fruit opens with gorgeous notes of apple, pear and gardenia. Medium-bodied on the palate, with a long, persistent finish, this wine is a perfect partner for roasted chicken, vegetables, and light pastas.

Paul Beau Cognac
It started as a wine family business, created at the end of the nineteenth century by Paul's father, Samuel Beau. Samuel developed the vineyard and built the main buildings of the current estate that are still used today, more than a century after his death just before World War I. Paul, with the help of his wife Denise, took over the estate, expanded and modernized the vineyard, shifting the focus to aging and maturing eau-de-vie. Nearly 60 years later, the family returned to Cognac production, with the creation of the trademark "Paul Beau," a richly flavored, complex, all-natural Cognac dedicated to the family.

New York Distilling
Ragtime Rye Hand Selected Barrel #284
Co-founded by Allen Katz & father-son duo Tom and Bill Potter, we've been big fans of New York Distilling Co. for years. All have a love of distilling and love for flavor integrity that are second to none. When we had the chance to collaborate with Bill and the team on a single-barrel Greene Grape exclusive bottle, we ran, jumped, and skipped to take advantage of such an incredible opportunity. We tasted through several barrels, each unique in their own way, but it was Barrel #284 that called out to us from rack house 16C, with its lush apple and pear blossom notes, cinnamon, vanilla, and peppery spice. Aged for 4 years and 1 day, this barrel had nuance for days.