Rad Gifts for Rad Dads: A Father's Day Gift Guide
06/12/2020 at 16:39 pm
Father's Day is just around the corner—yes, really. March may feel like it was just yesterday, but June 21st is practically here! Don't be left scrambling for last-minute gifts for the dads in your life. We've pulled together a small collection of dad-worthy gifts, from locally-made snacks to cool tools of the trade. Check it out below!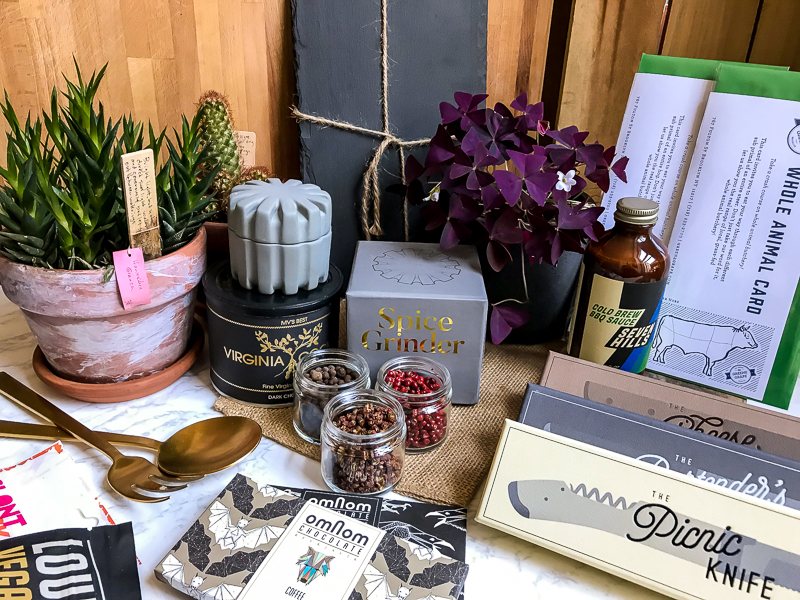 For the dad who's the king of the kitchen, this gorgeous porcelain spice grinder brings out the freshest, brightest flavor out of whole spices like green peppercorn and allspice. Any chef worth their apron knows that grinding your own spices makes for better dishes; this hand grinder gives more control than an electric grinder, with none of the mess of a traditional mortar and pestle.
Is Dad a real meathead? We've previously laid out what makes our Whole Animal Gift Cards such a great gift, but with grills busted out for the season (and a house made spice rub on the way—stay tuned!) they're a gift that will keep Dad entertained all summer and into next season!
Let Dad know how cheesy his jokes are with this cheese knife from W&P, specially designed to cut, spread, or spear any kind of cheese or accoutrement. For a fancy father working on his cocktail chops, the bartender knife will get him chopping, peeling, and picking cocktail ingredients like a pro. And with the city reopening and picnicking on the horizon, the picnic knife is truly a do-it-all tool, featuring not only a scalloped blade but a corkscrew and bottle opener, too.
Dads deserve quality snacks! NYC-based Slantshack's tasty beef jerky is guaranteed to hit the spot; vegan dads won't feel shafted with Louisville Jerky Co's flavorful soy protein vegan jerky. Satisfy that fatherly sweet tooth with a chocolate bar from Reykjavik's OmNom, like their malty, pitch-black Black 'n' Burnt Barley bar, or their latte-in-a-bar Coffee + Milk bar.
Next week we'll be adding even more giftables, so keep your ear to the ground!