Making Thanksgiving Cheese Platters Like A Pro
11/17/2020 at 19:32 pm
When it comes to Thanksgiving entertaining, whatever that might mean this year, the easiest choice is always cheese. It doesn't seem like it takes a lot—one fresh cheese, one blue cheese, one firm aged cheese, and you're off to the races, along with your favorite crackers. But what if you're not sure what those three cheeses should be? And what if you want to pair them with more than crackers? No worries! Our head cheesemonger and buyer has plenty of tips and tricks that will level up your cheese platter this Thanksgiving.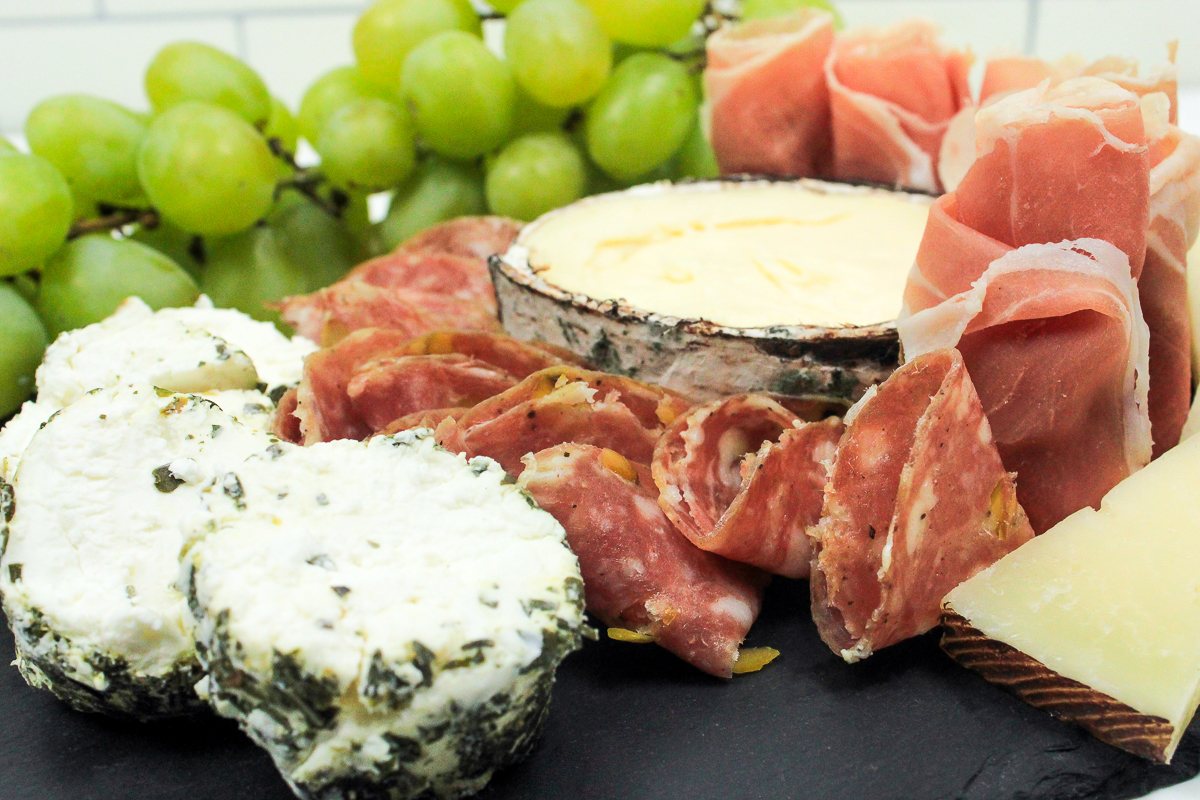 1. Know Your Audience: Are you trying to impress, or are you looking for crowdpleasers? Are your guests adventurous, or do they like to stick to the classics?
2. Mix It Up: Make sure you choose a variety of flavors, textures, and milk types. I like to stick with soft/medium/hard/blue, but it's almost important to pick cheeses that are made from different milks, for a variety of flavor.
3. Portion Sizes: We generally recommend 1oz per person per cheese/charcuterie as an appetizer, but you should adjust based on how hungry you think your guests will be! I like to serve prosciutto by the slice (usually 2 per person), and I generally serve a smaller piece of blue cheese, as it tends to be the least popular cheese on the board (unjustly!!!).
4. Accoutrements: Seasonal fruit is never a bad choice and can add a great pop of color to your board! I also love salted or candied nuts, as well as a good olive mix. Make sure to include a small jar of honey or jam for drizzling! For funkier, meatier cheeses, you can't go wrong with some kind of a pickle or whole grain mustard. Blue cheeses really shine when paired with honey and even chocolate!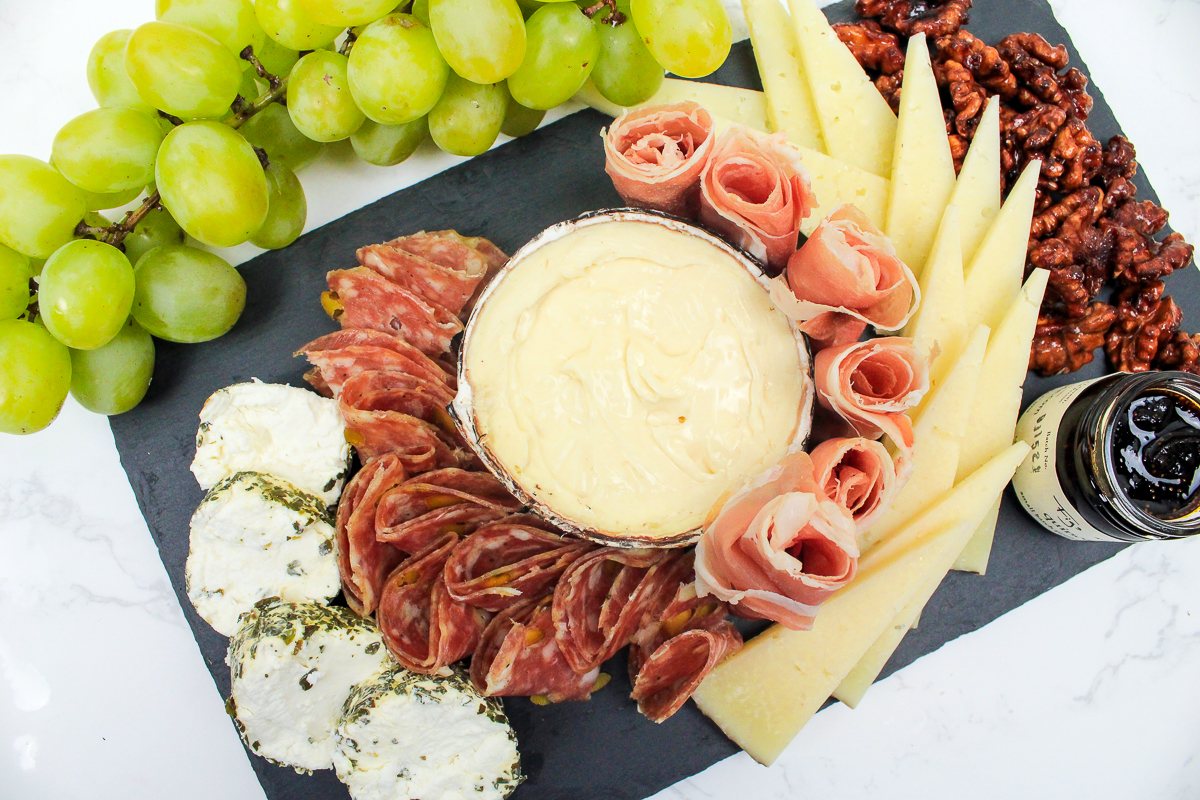 5. Serving Suggestions: Make it easy for your guests to serve themselves! While something like Brie or Camembert can be easily cut a la minute, consider chunking or slicing harder cheeses in advance for guests to "grab and go". Always let your cheeses come to room temperature before serving (30-45 minutes) so that your guests can experience the full effect of the cheeses' flavors!
6. Pro Tip - What Grows Together, Goes Together: Products that come from the same area generally always pair well. For example, if you're featuring mostly Spanish cheeses, try serving them with membrillo (quince paste) or cured chorizo. You can really wow your guests by pairing a French triple cream with some champagne or other bubbles!
7. Ask A Monger: Your friendly neighborhood cheesemongers are your best source of information. They are always happy to recommend something new or exciting, and they generally always know what's at peak ripeness in the case. The holiday season also marks the arrival of many seasonal specialties, so be sure to ask your monger for a tasting tour of their holiday favorites!
Products featured on this board
Vermont Creamery Herbed Chevre Log
Jasper Hill Farm Harbison Mini
Olympia Provisions Salami Etna
Quince & Apple Figs & Black Tea mini jam