04/09/2020 at 16:15 pm
Passover and Easter are upon us. For better (and hopefully not for worse), home cooking is our main option for celebrations these days. Things are different this year, but Greene Grape's got your back. Whether you're cooking for one and zooming with friends and family, or gathering around the table with your roommates and FaceTiming with the rest of the crew, we can deliver the ingredients you need to maximize your fun.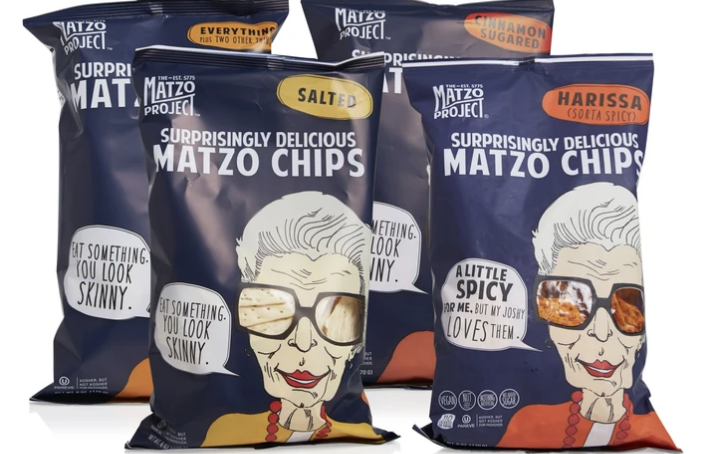 (photo: The Matzoh Project)
Even the most special meal can be improvised, depending on the ingredients you have on hand. Last night we attended a zoom Seder. Friends logged in from NYC, Florida, and London for an abbreviated celebration and lots of commiseration. At our house, we dipped The Matzoh Project matzoh chips into traditional Charoset. In a surprise twist, we also served guacamole and chips and margaritas. The main course was chicken noodle soup and Challah (yeah we know it's leavened). Other people sliced homemade brisket or just drank wine during our zoom sesh. It's the laughter and the togetherness in the face of calamity and social isolation that we'll remember from this year, not the menu.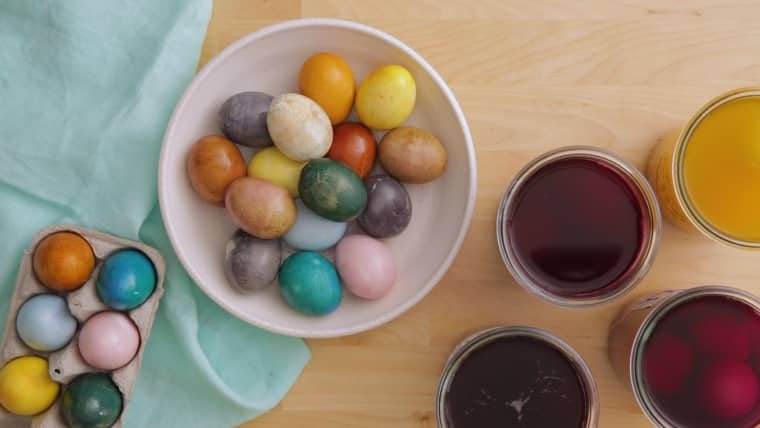 That brings us to Easter. We've come up with a couple of fun ideas for a holiday at home:
If you have young children (or even older ones), naturally dye Easter eggs and plan an Easter Egg hunt for Sunday morning. After being inside for the last several weeks, you should be able to come up with some super-secret hiding spots that will keep them searching for a few hours. A hand-drawn treasure map may help.
Another fun idea is making cascarones (pictured above), a traditional Mexican egg craft. Brightly-colored cascarones are designed to be cracked over someone's head to shower them with the confetti inside. If DIY is not your thing, pick up a carton or two at Provisions!
Plan a virtual feast. Send a holiday recipe to a bunch of friends and family and zoom into Easter dinner to see who made it best. It's a homegrown cooking competition with bragging rights going to the winner of Easter Smackdown 2020.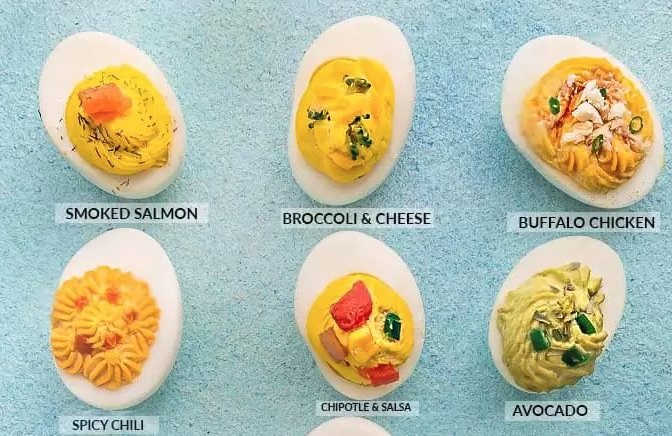 (photo: lifemadesweeter)
Look for some egg-citing recipes to use up all those eggs. Try making deviled eggs in multiple variations. Or blow out the eggs and use them to make creme brulée, a classic French omelette, or angel food cake.
Holidays can be stressful under the best circumstances. So this spring, have fun, be kind to yourself, and stay healthy!